Welcome to Entropy Treatment Rooms.
Our aim is to provide a unique service to our client base, that enables them to get the maximum potential from their own bodies.
At Entropy Treatment Rooms we passionately believe in putting the client's needs first by creating tailored made treatments to help people prevent and treat injuries, as well as alleviate muscular tension and stress. We don't do a 'one size fits all' treatment or a set routine, but instead work with you to plan a session based on your individual preferences and needs. Whether you are a high performing athlete or just feel the natural pressures of everyday life, we have the perfect solution for you.
Established in 2012 as sole-trader, using Treatment Rooms of Club Vitae in Maldron Hotel in Limerick, we continue growing our treatments offer by attending regular professional development courses and workshops, to ensure you are provided with the highest level of care and attention. We primarily specialize in Sports Massage Therapy. We take great pride in the quality of care provided to every client that walks through our doors, from the consultation right through to the end of the treatment. Many of our clients return for regular therapy and this is supported by our testimonials which are frequently updated by customers.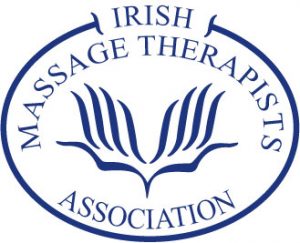 I am a member of Irish Massage Therapists Association, this gives my clients the possibility to get Client Refunds through Irish Life Health (formally Aviva) or GloHealth -
Clients can claim part refunds on treatments if they are members of Irish Life Health (formally Aviva) or GloHealth depending on clients policy with both insurance companies.
Please check your plan for details.